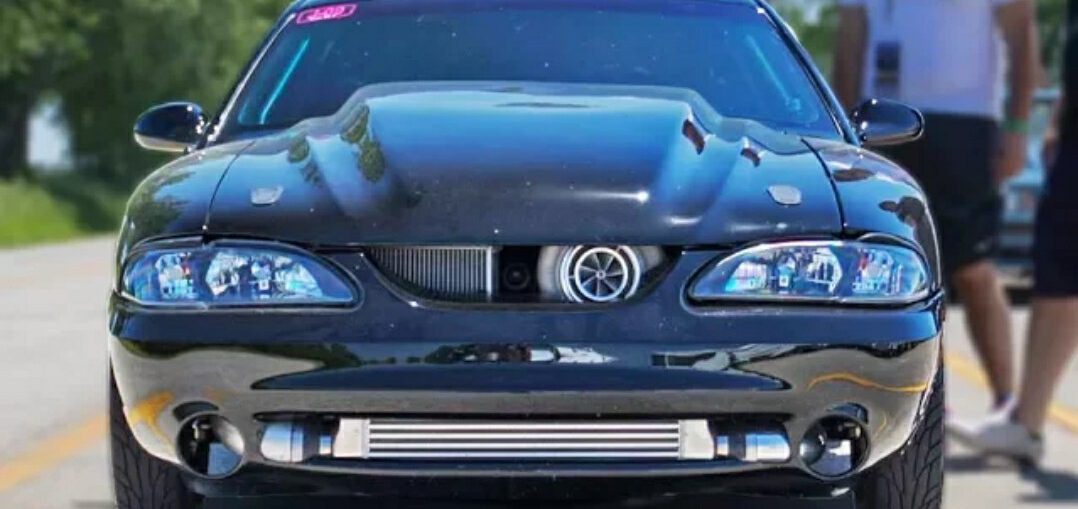 His turbo LSx Ford Mustang breaks down a day before the race, so a friend lends him a 6.0L LS motor! They slap on the 'ole turbo kit and BOOM – 1,200 horsepower and READY TO GO! This SN95 is one SEXY looking car.
With an 85mm turbo peeking out of the grille, you KNOW this car means business at first glance when it shows up to King of the Streets (KOTS)! We would have loved to see it in the finals, but it was cool enough that he made the race to begin with!
Watch the video of this awesome Mustang with borrowed engine below and leave a comment or share this one. Follow us also on Facebook, Pinterest or Instagram!
Leave a comment