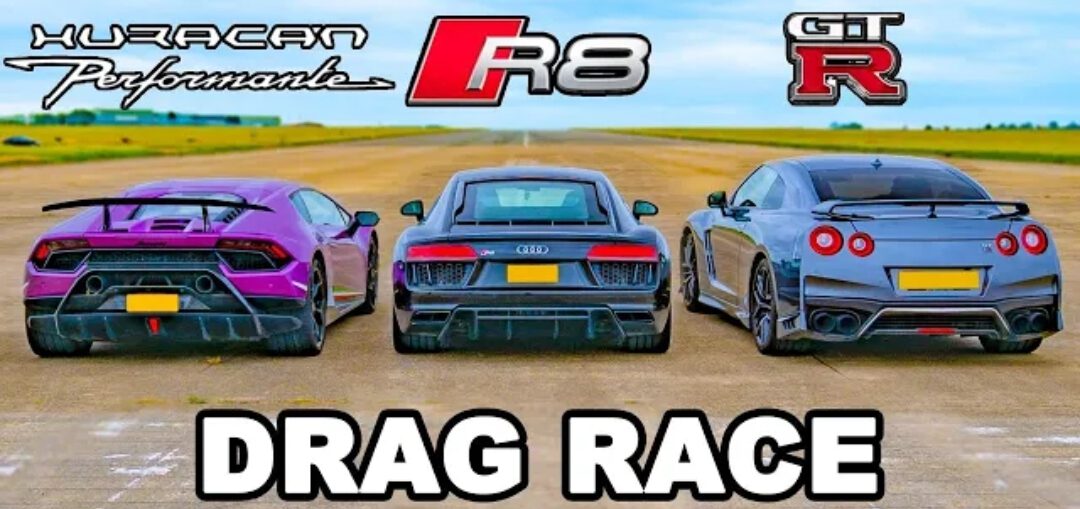 It's time for a super Saturday showdown! First up we've got Mat in the Lamborghini Huracan Performante. With a 5.2-litre V10 hiding under the bonnet, it'll put down an impressive 640hp & 600Nm of torque!
Alongside him, we've got the Audi R8, which is also sporting the same 5.2-litre V10 under the bonnet. However, unlike the Lamborghini, this tuned R8 will 'just' put out 600hp and 580Nm of torque.
So how about the GT-R? Well, it may only have a 3.8-litre twin-turbo V6 under the bonnet. However, it's been tuned by Litchfield! And as a result, it puts down 670hp and 830Nm of torque!
So the GT-R clearly has the performance advantage, but, it's also the heaviest! Will that work against it over the quarter-mile? There's only one way to find out… LET'S RACE! Follow us also on Facebook, Pinterest or Instagram!
Leave a comment