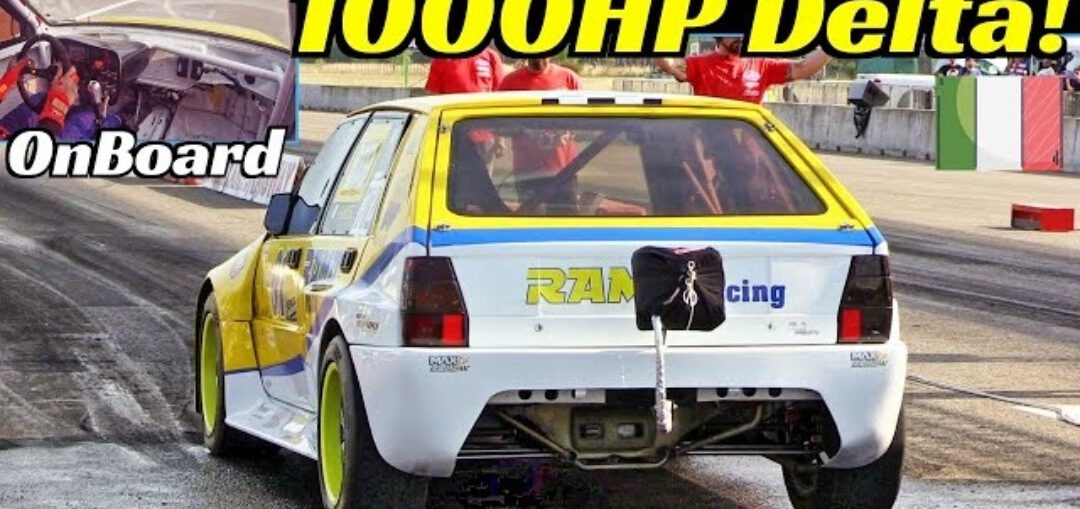 This is the legendary 1000HP Lancia Delta Proto RR1 EVO by Rama Racing, driven by Mauro Ghini. Surely this car is at the top regarding the development of this specific model and is used in drag racing.
The video you see was shot during the Hills Race event on the Rivanazzano Dragway/airport, Pavia. The times speak for themselves; during the race weekend, Delta RR1 recorded a staggering 8.64s over a distance of 1/4 mile with an output speed of 258 km/h.
In 2016 at the Hockenheimring circuit in Germany, at the prestigious European Nitrolympx race, this car set an extraordinary time of 8.601 seconds! The engine is based on the original 2.0-litre 16v Delta Integrale.
Obviously, everything has been adapted to withstand this power. The gearbox is sequential with 5 speed derived from the rally; the differentials externally maintain the original coverage but internally use specific components. The set-up has been specially designed as traction is the most important thing in this kind of races.
Leave a comment