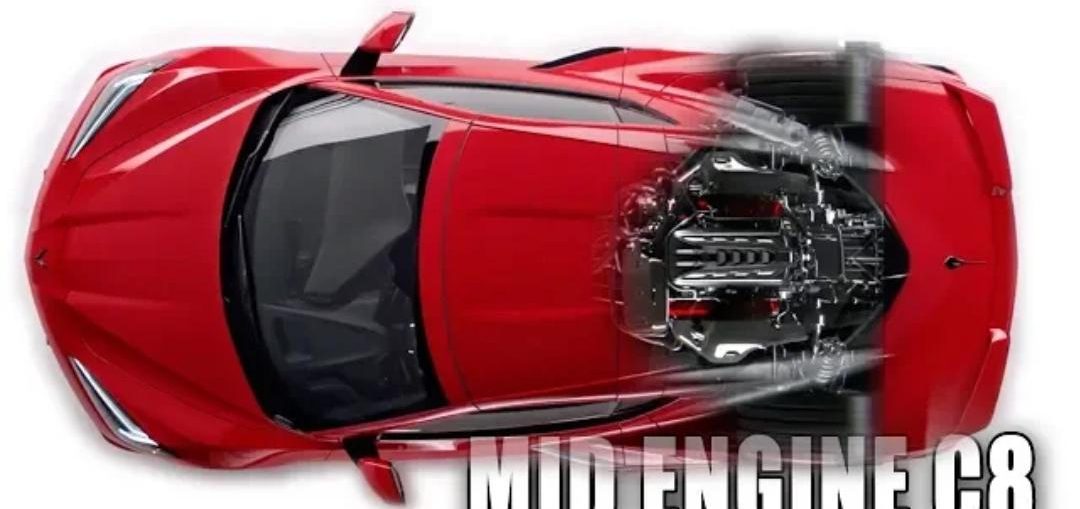 The much anticipated release of the 2020 C8 Corvette was live streamed today, along with the release of snippets of information regarding several design and technological information.
We have compiled them all into one place for you here. One of the most exciting developments is that for the first time in the Corvette's 66 year history, it will be available in RHD, meaning that us Aussies will get a chance to secure one in the near future.
The new Chevrolet Corvette will be powered by a 6.2-litre V8 with claimed outputs of 370kW/451HP and 637Nm, matched exclusively to an eight-speed dual-clutch automatic transmission. With a claimed 0-60mph sprint in 2.8 seconds, this makes it the fastest Corvette ever.
Pricing in the USA will start under $60,000 which is an incredible feat considering it will run against the likes of Ferrari and Lamborghini, with a true supercar layout. According to Caradvice.com, a statement from Holden issued today said: "The news that Corvette will now be built in right-hand drive for the first time ever – and will be exported to Australia – is hugely exciting for our team at Holden and any Australian who loves high performance cars," said Dave Buttner, Holden chairman and managing director.
Holden has also confirmed the Corvette will wear the iconic Chevrolet Corvette logos, and not Holden badging. "With our long history in motor-racing, performance vehicles are an indelible part of the Holden brand.
Our team is totally revved up to build on Holden's performance legacy with the most technologically advanced Corvette ever built," Buttner said. "We look forward to taking on the European and Japanese performance vehicles with some highly sophisticated American muscle."
Exact timing is yet to be determined, however CarAdvice understands the Corvette could be in Australian showrooms in either late 2020 or early 2021.
Price is also yet to be confirmed but CarAdvice understands, having spoken to Holden dealers briefed on the vehicle, that the price will be somewhere between $100,000 and $150,000AUD.
Leave a comment