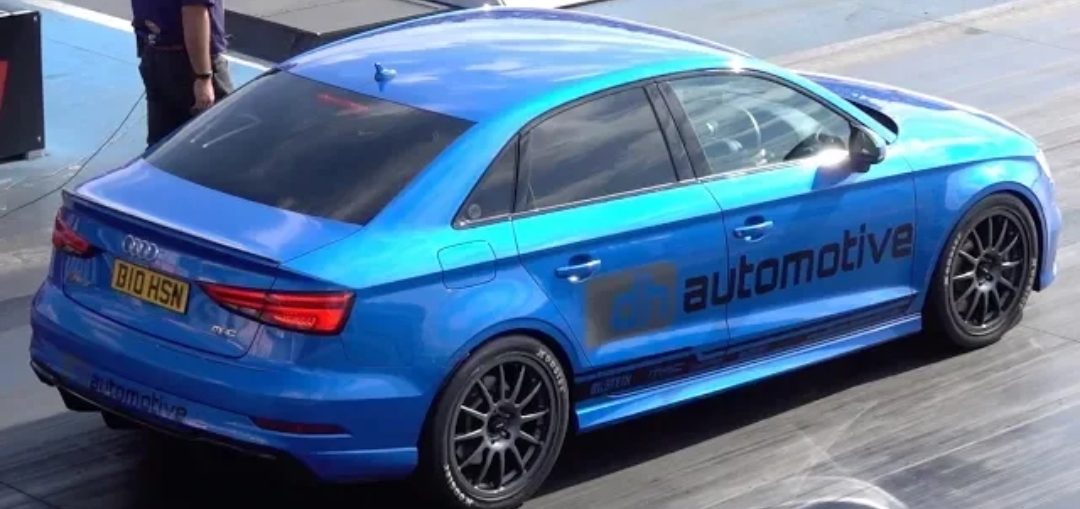 Dave Henderson was at Santa Pod Raceway for the VW Action Show in his DH Automotive Audi RS3 Saloon. Kicking out over 550hp on race fuel, he put in several 10 second passes, with a best of 10.46 @ 132mph. Is there a quicker one out there????
Last known mod list
ar is stg2 at the moment.
Decat
Wagner intercooler
Stock intake.
Mrc tuned with switchable maps. (First in the uk to have it done).
404hp.
99 pump fuel 514hp
Race fuel 556hp.
Times were achieved on race fuel.
Leave a comment